Drone Threat & Attack, What's the Solutions?
Advanced and Cheap small drones are becoming new and big threats to the safety of our life and society.
Nowadays, such cheap drones can be easily utilized for various illegal purposes such as terrorism by equipped with explosive,
chemical and biological materials, and they are arising new safety problem to the Aviation Industry such as collision accidents.
Anti-Drone System is a system to protect human life and critical infrastructures from such illegal threat and danger using these small sized flight vehicles.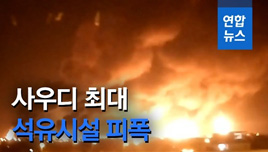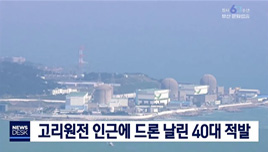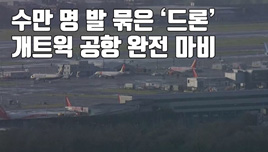 Complete Protection Solution against Drone Threats
CLIPEUS, Integrated Anti-Drone System
As integrated system to protect people and infrastructures,
CLIPEUS can detect, track, identify and neutralize the small unmanned aerial vehicles and drones in far distance.
CLIPEUS consists of satellite navigation jammer integrated radar(SDR-1000J),
EO/IR camera and Command & Control Software.
It provides a unified & easy operation environment so that the operators can operate
the whole process of drone detection/recognition/neutralization within single and integrated GUI.
It results in instant and effective responding to drone threats.
Airport
Nuclear Power Plant
Military Bases & Facilities
Water Purification Plant
Oil Refineries & Storages
Government Facilities
· Future Urban Air Traffic Control System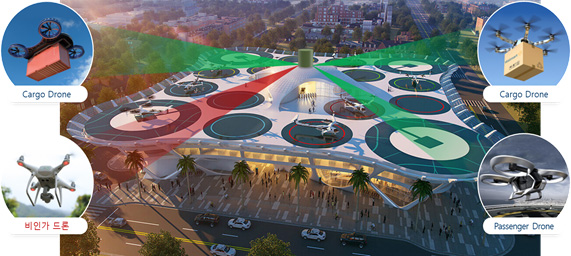 [Source: Gannett Fleming]
For commercial flight of drones and drone taxies, It's essential to have ground infrastructure such as drone airports & terminals and also drone air traffic control system, CLIPEUS as Anti-Drone System also can be used as Future Drone Traffic Control System to monitor and control safety between departure/landing drones and to prohibit unidentified & illegal drone flights.
Integrated Command & Control Software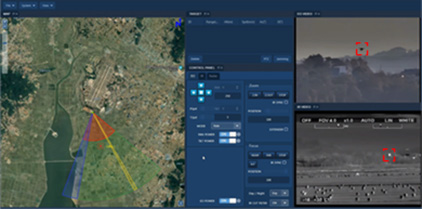 Web Based & Integrated Operation
Displaying Radar Detection on Map : Target Trajectories & Information
Real-time & AI Video Processing : Detection, Identification & Track of the target drone
Jamming on Identified Target Drone
Satellite Navigation Jammer Integrated 3-D Radar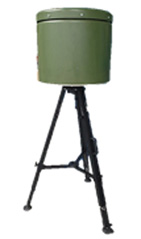 1. AESA based 3-Dimensional Radar
Shape : Size 50cm(H)*56cm(D), Weight 52kg
2. Detection Coverage
Azimuth : 360˚ All Direction
(Configurable Scan Azimuth : 20˚ ~ 360˚)
Elevation : 55˚
(Configurable Antenna Tilt Angle : -5˚ ~ +25˚)
3. Maximum Detection Distance (Standard Model)
Target RCS 0.01m2 : ~ 5.9 km (DJI Phantom Size)
※ High-Performance Model : more than 8km
Target RCS 0.03m2 ~ : more than 6 km
※ High-performance Model : more than 10km
4. Target Altitude: more than 500m
    (for Target RCS 0.01m2)
5. Built-in Satellite Navigation Jammer
GPS/GLONASS Signal Jamming
(Pseudo Signal Based Spoofing)
Directional Jamming : Spot Jamming
Effective Jamming Distance : more than 5km
6. Domestic Production: Easy Maintenance &
    Enhancement
7. Modular Structure: Easy Maintenance &
    Easy Upgrade
Day & Night EO/IR Camera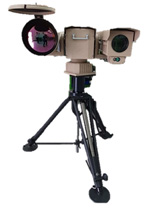 1. Resolution
EO : Full HD (1920*1080)
Thermal : 640*480
2. Zoom
EO : 60x Optical Zoom, 2x Digital Zoom
Thermal : 12x Optical Zoom, 16x Digital Zoom
3. Control range
Azimuth : 360° Continuous (Speed 0.01°/sec ~ 60°/sec)
Elevation : -90°~ +90° (Speed 0.01°/sec ~ 30°/sec)
Resolution : 0.001°
4. Dimension : Size 800×543×735mm, Weight 62kg
※ Camera Specification can be changed depending
     on Customer Requirements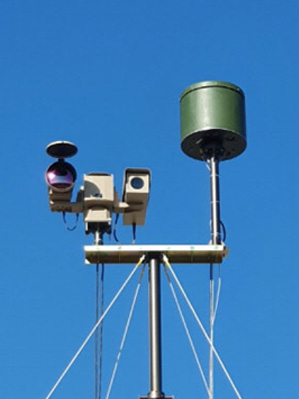 Mast Mounted(Fixed)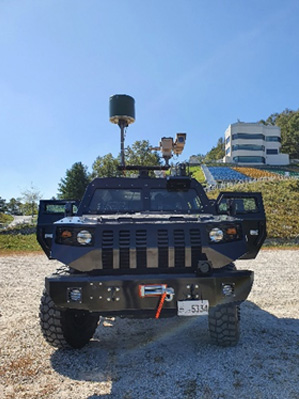 Vehicle Mounted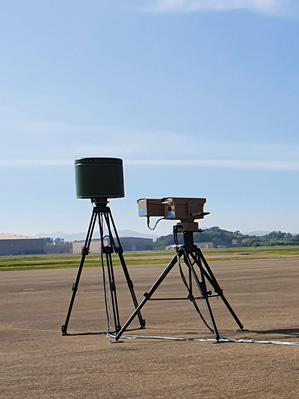 Tripod Mounted (Transportable)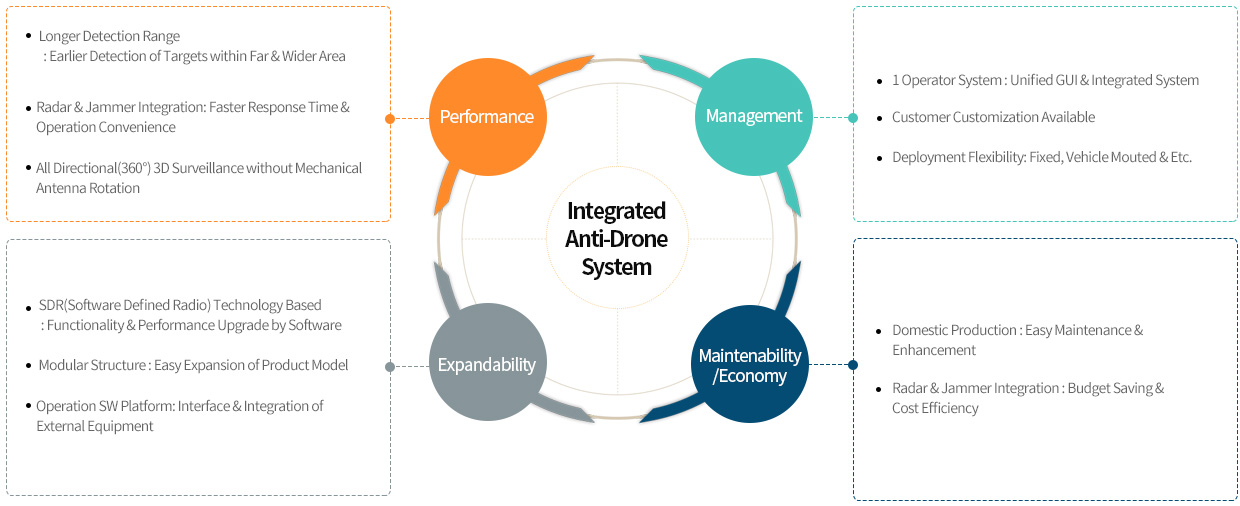 Do you want to purchase the solution
or get some consultation?